Download and Install
FastStone Image Viewer
by Joe Holler
(Updated 4/24/2009)
If you find our tips useful, please support us by visiting the Sponsored Links
Navigate to where ever you store your download files. I have a downloads folder on my desktop.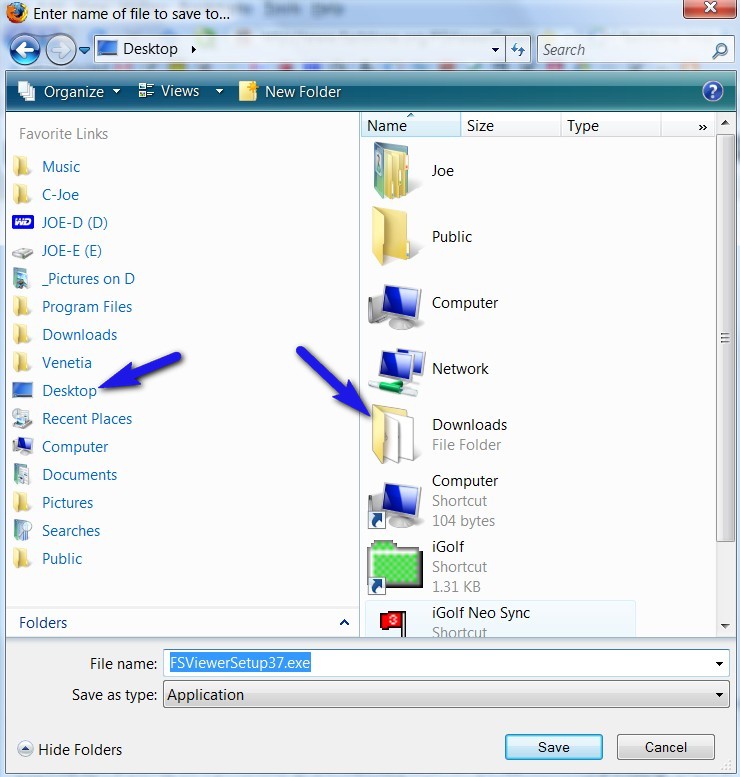 Note the name of the file and click "Save":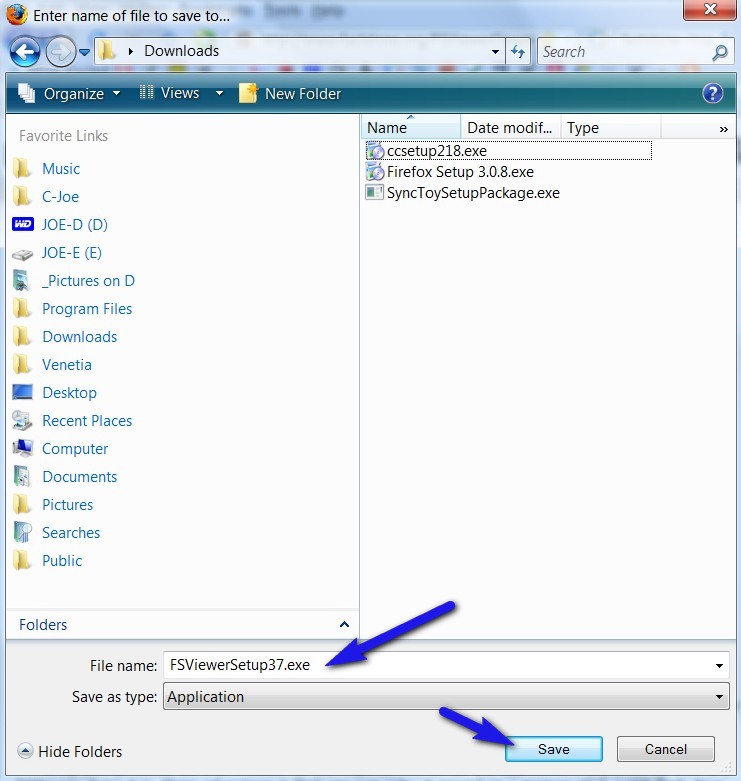 The install file for FastStone has now been saved in the downloads folder. Go to your downloads folder and double click on the downloads icon, then double click on the FastStone icon.

Click "Run":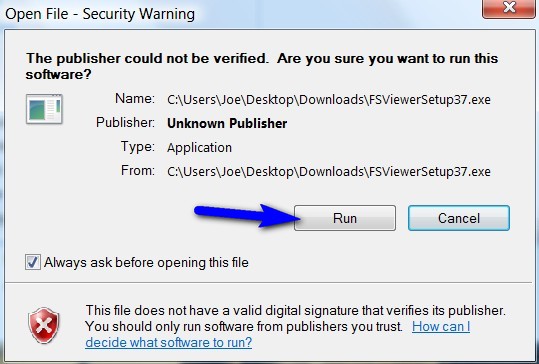 Click "Next":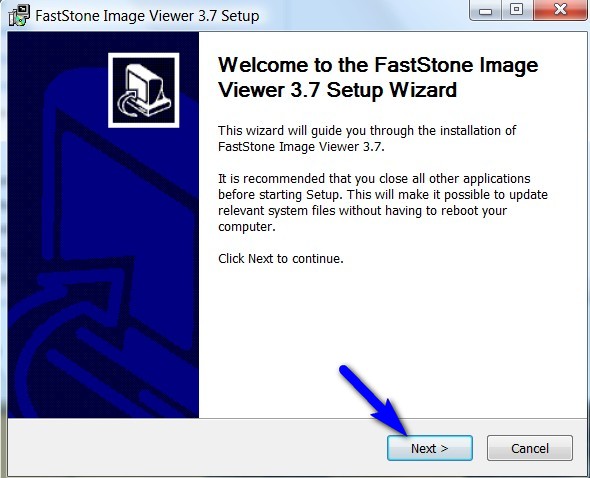 Click "I Agree":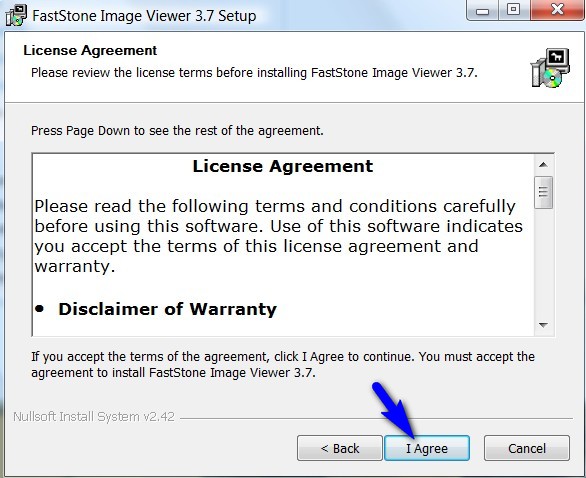 The folder into which the program will be installed is acceptable. Click "Install":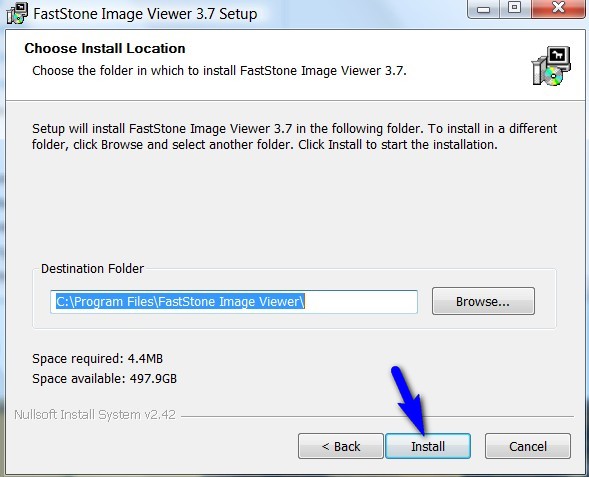 Click "Finish":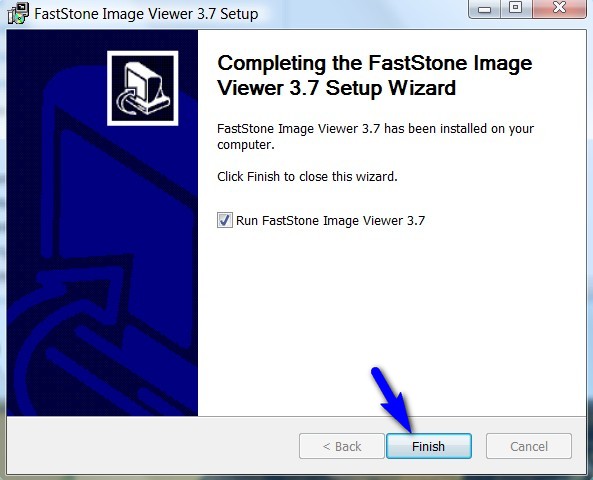 The program will launch automatically. The first time the program runs you will see the donation window. The author of his program provides it free but asks for donations. You may choose to make a donation at this time or wait until you see how you like he program. You can make a donation later by clicking on "Help".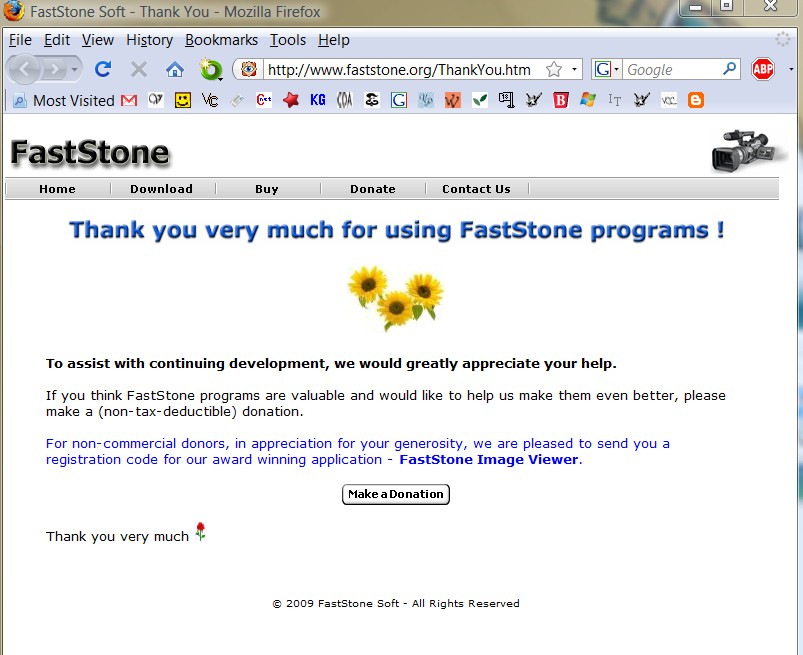 Suggested next choices:
ImagingTips.com Site Map



16110