Installing Gadgets in Windows 8
by Wren McMains
(2/15/2015)
This is a short video update I did after showing how to add gadgets to Windows 8 during a meeting in December, 2014. It was meant as a review, but think it covers everything you need to know.
Click here or on the image to play the video: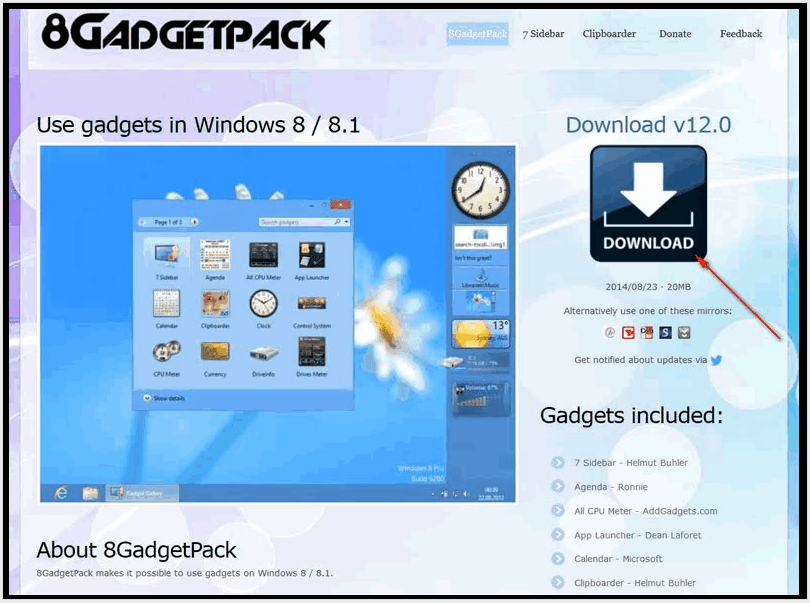 You can download the GadgetPack here: www.8gadgetpack.net
Suggested next choices:
ImagingTips.com Site Map
File not found.