If you haven't joined Google+ you should be able to learn more and join by going here:
https://www.google.com/intl/en/+/learnmore/index.html
I've tried to video conference with several people and most had some minor problems. Here are some tips to avoid the same problems.
One friend joined a hangout and everything worked without a hitch ... they didn't even know their laptop had a camera, it just worked.
My camera didn't work, it turned out the problem was that G+ was trying to use my TV tuner as the camera. Solution: See G+ Hangout Settings below.
Someone else couldn't make their microphone work. When they checked the sound settings everything seemed to be fine, the microphone worked. The solution seemed to be their computer thought it had two microphones, I don't know if it really did, but again the solution was G+ Hangout Settings.
G+ Hangout Settings
Click on the settings icon (the gear). You'll either find it in the upper right (red arrow below) or on the top right when it shows you what your video feed looks like.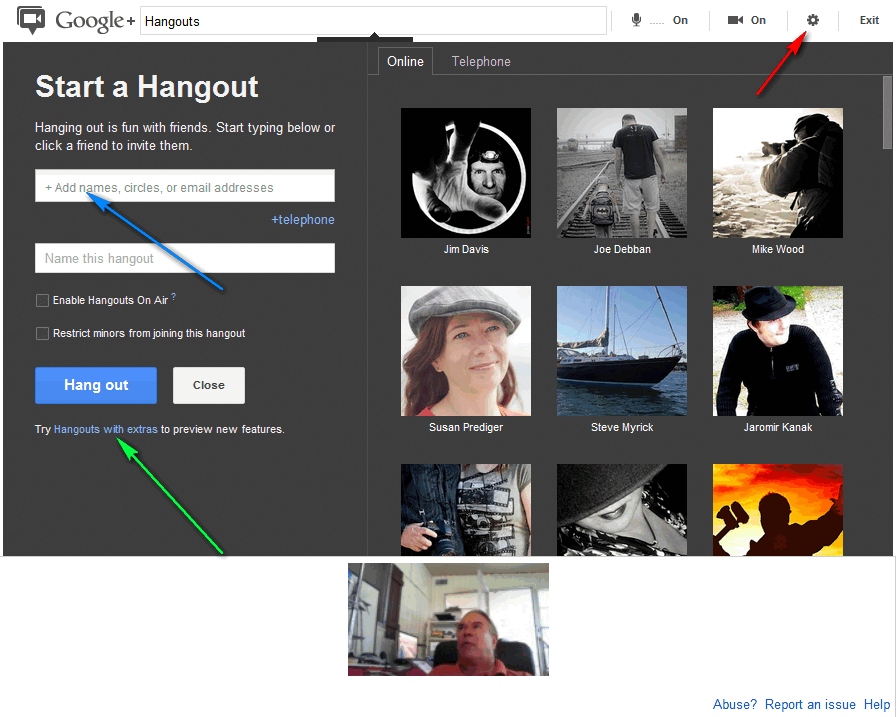 This will give you this menu: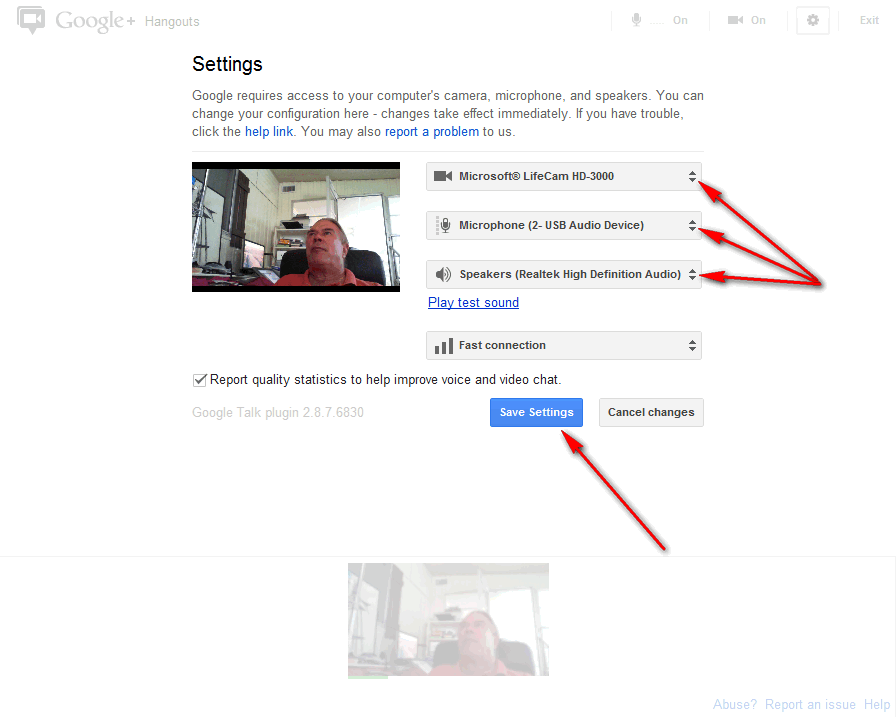 Use the pulldowns to select the camera, microphone, and speakers you really want to use. Be sure to save the settings.
Starting a Hangout
When I have a video conference (G+ Hangout) I want to be able to share my screen, therefore, I click on Hangouts with Extras (green arrow above).
I have all the people I want to video conference with in a single circle, type the name of that circle where it says "Invite others to hangout" (blue arrow above or the equivalent box on the Hangouts with Extras screen). You only have to type a couple of characters of the circle name and it will appear; cursor down to it or click on it.
Once the hangout starts you'll see a screen like this: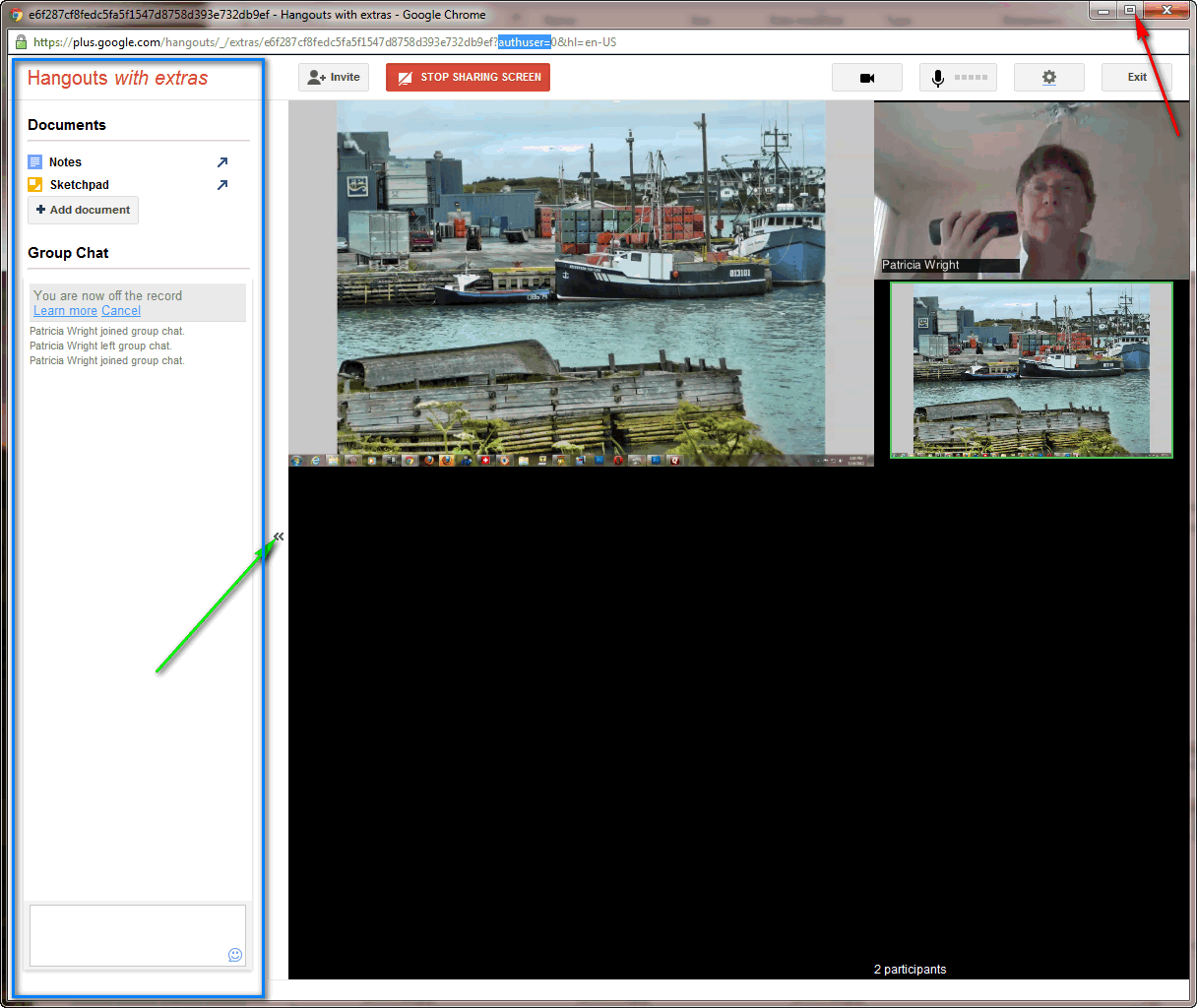 Stacked on the right side of the screen are live feeds from each person in the video conference. In this case I'm sharing my screen so instead of a feed from my camera you see what's current on my screen (bottom right and repeated larger in the center).
All the stuff inside the blue box above just wastes space on your screen. Make it disappear by clicking on the two << signs (green arrow above).
Unless you want to do other things at the same time, maximize the hangout screen (red arrow above).
G+ tries to display whoever is speaking in the large window on the left (or center). To see someone else or get back to the screen display click on the appropriate small window in the right-hand column. If you do it right (I'm not sure exactly how) that window will remain large and the display won't keep jumping around.